Promise + Proof =
Experience Brand
At Jack Morton, our mission is to reimagine what brand experience can be. We believe all marketing has the power to change the world, but the power and potential impact of brand experience is unique.
Brand experiences engage audiences in intimate, powerful, purposeful, and memorable ways. To build better, stronger relationships with audiences and their communities and generate significant impact. When you deliver proof on what your brand promises, you can change hearts, change minds, and even change the world.
That's why our vision is simple. We inspire the world to experience better. By showing, not telling, the world the way things should be. More inclusive. More accessible. More sustainable. More. By doing so, we can create lasting change and so can you.
Our dedicated team of strategists, creative innovators, world-class designers, futurists, operational experts, business partners and more, create stunning award-winning experiences that make people fall in love with your brand. Experiences that are at the core of your integrated marketing. Experiences that are strategic and data driven. Experiences that are flawlessly executed. Experiences that are simple, moving, original and effective.
It's our people who make our agency thrive. We are passionate about our work and value teamwork and strong partnerships. Every day we strive to do one thing: Be Extraordinary. This desire fuels our work and our culture which supports inclusivity, belonging and individuality. Because we don't want to be ordinary. And neither do you.
Jack by the numbers
3.5B
3.5 billion people have experienced Jack Morton live events.
35M
Every weekday, 35 million people see our work on broadcast TV.
10K
We average 10,000 event activation days per year across the globe.
107
We won 107 major creative awards in 2022.
100+
We have more than 100 sister agencies across the IPG network.
33%
We've worked with 1/3 of the Fortune 100 in the past 12 months.
40%
40% of Jack Morton's executive leadership team are women.
2.3x
Our Net Promoter Score is 2.3x higher than the industry average.
Clients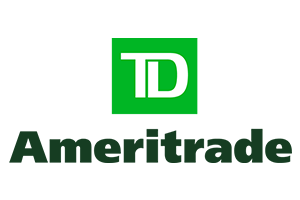 Awards
CLIENT // Eaton
Effie Gold

for IT After Dark
CLIENT // adidas
Grand Prix Cannes Lion

for Liquid Billboard
CLIENT // Buick
Bronze Cannes Lion

for See Her Greatness
Leadership
Bill
Davies
Natalie
Ackerman
Craig
Millon
Julian
Pullan
Sharon
Crichton
Martyn
Clarkson
Josh
McCall
John
Howard
Mike
Kunheim